Walter Shawn Browne
January 10, 1949 – June 24 2015
A Chess Grandmaster and poker player. Born in Sydney, Australia and moved to New York at the age of 3 and in 1973 he moved to California.
He won the US Junior Championship in 1969.
He earned his International Grandmaster title representing Australia in the Australian Chess Championship in 1969 where he earned an invitation to an IM tournament in San Juan, Puerto Rico. There he gained the GM title.
He has won the US Chess Championship 6 tines: Chicago 1974 with 9 ½ /13; Oberlin 1975 with 8 ½ /13; Mentor 1977 with 9/13; Greenville 1980 with 7 ½ /12, South Bend 1981 with 9/14 and 1983 with 9/13. His 6 titles have been exceeded only by the eight titles won by Bobby and Samuel Reshevsky.
Walter qualified for the Interzonal Tournaments but never did well.
Browne was a dominant presence in American Chess in the 70s & 80s with such wins as the National Open 11 times; The American Open 3 times; the World Open 3 times and the US Open Chess Championship twice (1971 & 72).
He had many international successes from the early 70s into the mid 80s: His 1sts include: Venice 1971, Wijk aan Zee 1974, Winnipeg 1974 (Pan American Championship), Lone Pine 1974, Reykjavik 1978, Wijk aan Zee 1980, Chile 1982 (shared with Ron Henley in a 26-player round robin, Gjovic 1983 and Naestad 1985.
He won the 1991 Canadian Open. He won the US Senior Open in 2005. In 2012 he published an autobiography and collection of his best games, The Stress of Chess … and its Infinite Finess.
Walter was inducted in the US Chess Hall of Fame in 2003.
A Conversation with GM Walter Browne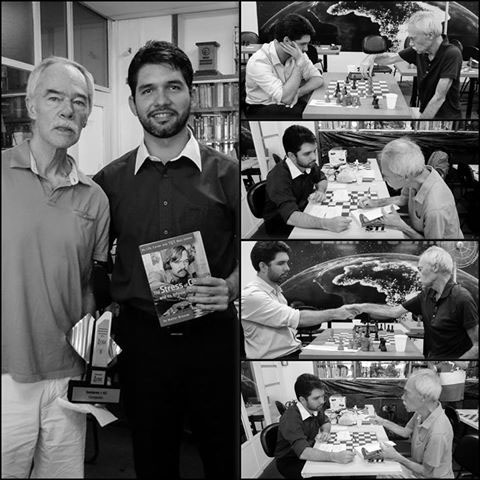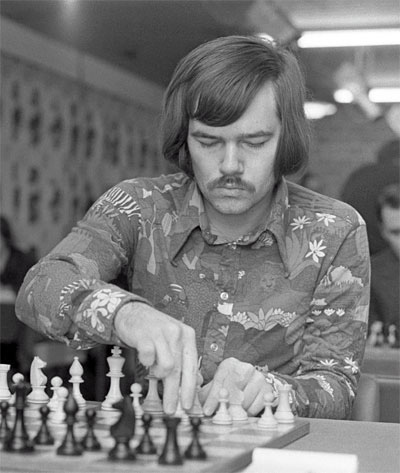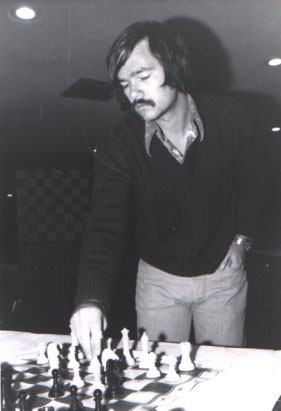 Walter's last Simul in Vegas June 24 of 2015
(He died in his sleep that evening at age 66)