The Daytona Beach CC
Paul B Tomaino
386-239-9485
pibit@cfl.rr.com

---
Ron Henley, By Burt Hochburg ca '79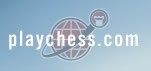 The Daytona Beach Chess Club no longer officially meets as a group. Those interested in playing chess can find a small group meeting, Wednesday evenings, 6:30 pm at the Eden Cafe, 244 N Nova Rd, Ormond Beach, FL.
There is also a group that meets at 6:30 pm every Saturday evening at the Barnes & Noble Book store on ISP across from the race track.
---
RIP
Don Haffner
1937-2017
My dear old friend Don Haffner has left this Earth in Feb 2017. I first met Don at the Orlando Chess Club back in 1967. Since I was just a novice he had a large influence on my chess development back then.Don was a good promoter of Chess and was Editor of the Florida Chess News for a few years. I remember that he played in the 1967 US Open in Atlanta and won the Class A prize of $100. He said that the $100 just covered his motel bill! Now a days it would only help for one day. Don's claim to fame was when he beat Lisa Lane ( who at the time was Ladies US Champion ) in a simul. Don fell into a trap in the opening and lost his queen but did not give up and later won that game! This game was published in Chess Life and here it is. Around 1976 Don moved to California and that was the last time I saw him. Thru the years we made contact thru the mail & phone. I talked to him about 4 months before he passed away. Good friends like Don will never be forgotten. RIP Don Haffner. (Mark Ryan)
---
It has come to our attention, via Stephen Dann of Worcester, that legendary New England player 87-year-old John Curdo has won his 1,000th tournament, the 2018 Amiable August Open in Worcester.
Wow that's a record not to be broken ! (Mark; I agree pbt)
---