The Daytona Beach CC
Paul B Tomaino
386-239-9485
Tony Cipollina
Volusia County CC
386-316-3700
tonyhtms@gmail.com
---
Ron Henley, By Burt Hochburg ca '79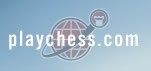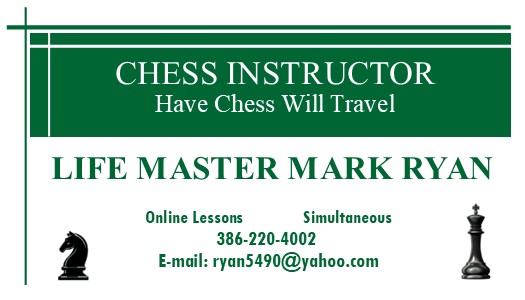 ---

VOLUSIA COUNTY CC meets Tuesday evenings from 6:30 pm at Game Masters, 2550 S. Nova Rd, S. Daytona, FL
Contact: Tony at 386-316-3700 or tonyhtms@gmail.com
---
---
CHESS at BARNES & NOBLES BOOK STORE
SATURDAY
6:00 pm to 10 pm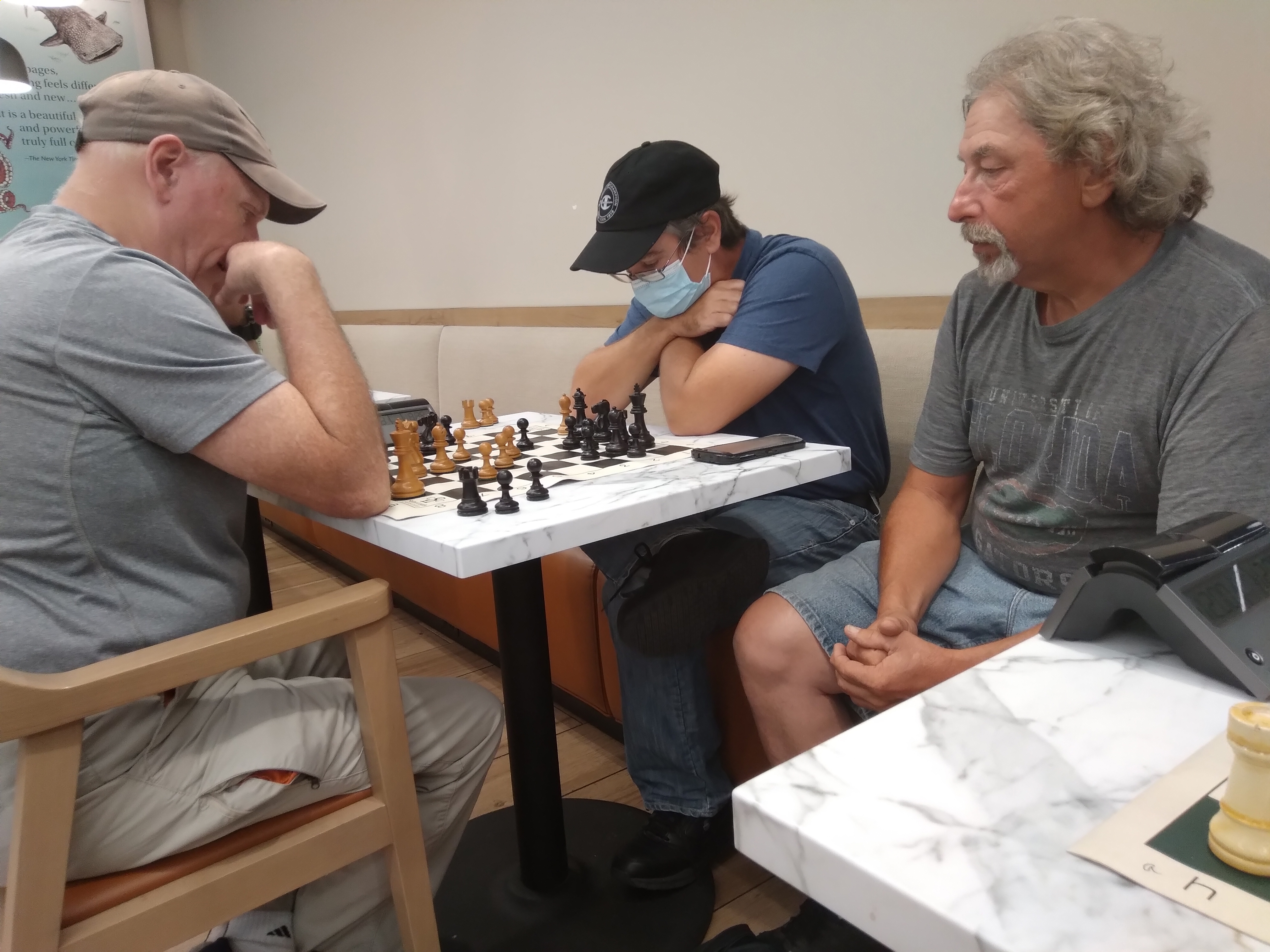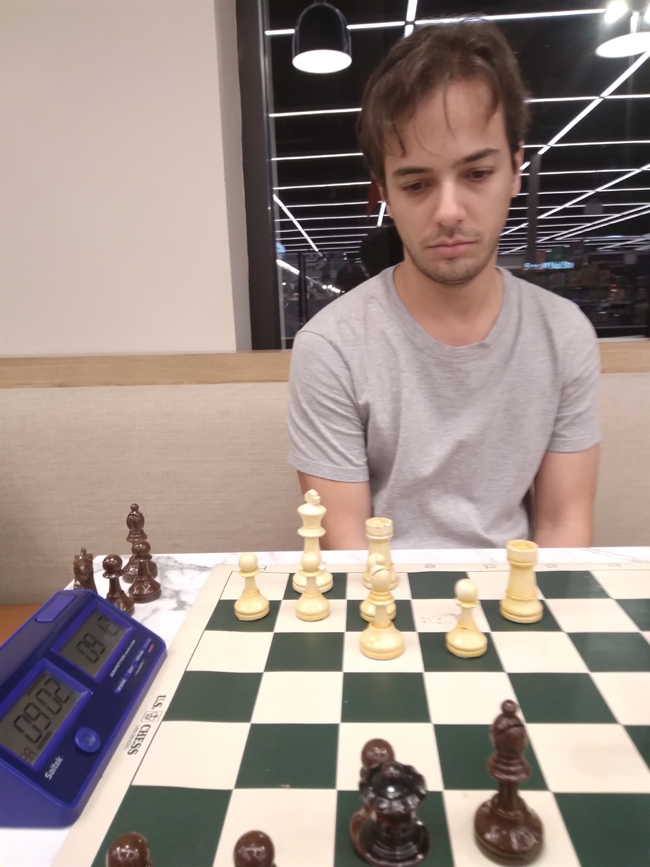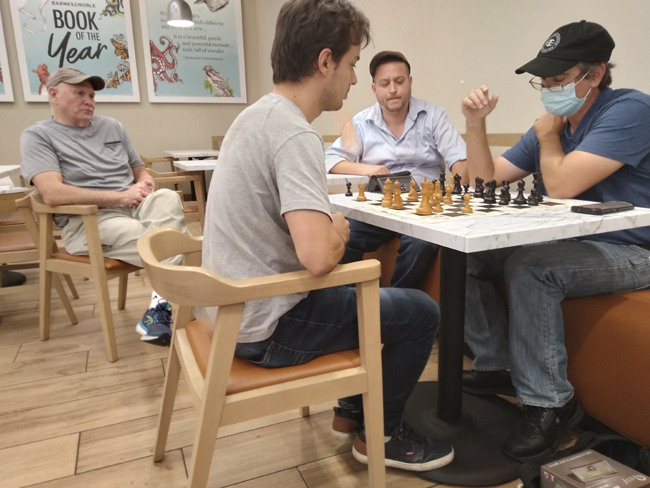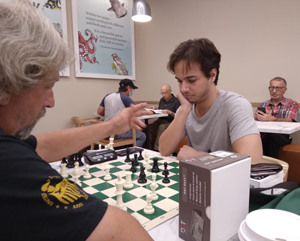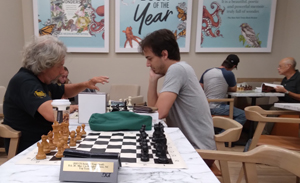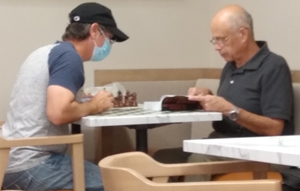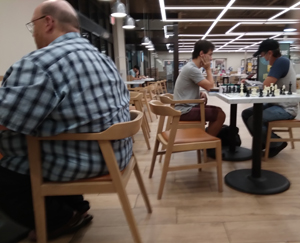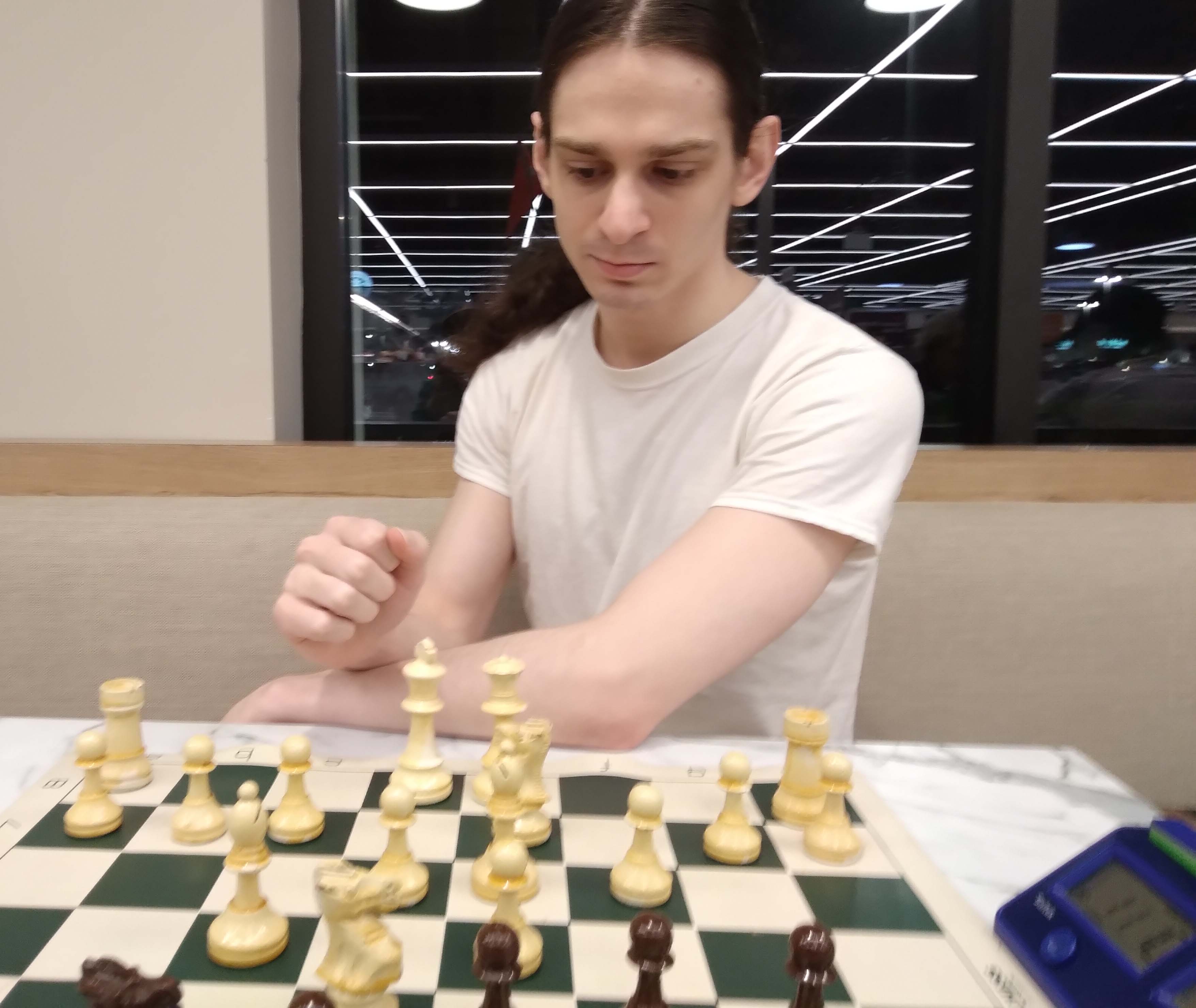 ---
See LinksPage Tab for chess Clubs.
---
VIDEOS
---
Because of the recent loss of his friend John Dellova, Mark Ryan will have to move. He has a quantity of chess books to sell as he is unable to take them with him.
He is sacrificing these books which are all new or near new at 50% of list price for quick sales.
Mark lives in Orange City, FL. If shipping is outside these limits he will make special arrangements with you.
If interested call 386-220-4002
---
Life Master Mark Ryan has a large selection (300) of Chess Books for sale.
Chess books at a good price, get them now before they are gone!!
He also has some books listed on ebay and his handle is Ryan49 . Check him out.
Phone 386-220-4002
---
The Daytona Beach Chess Club, a USCF Affiliation, owned by P B Tomaino, no longer officially meets as a group.